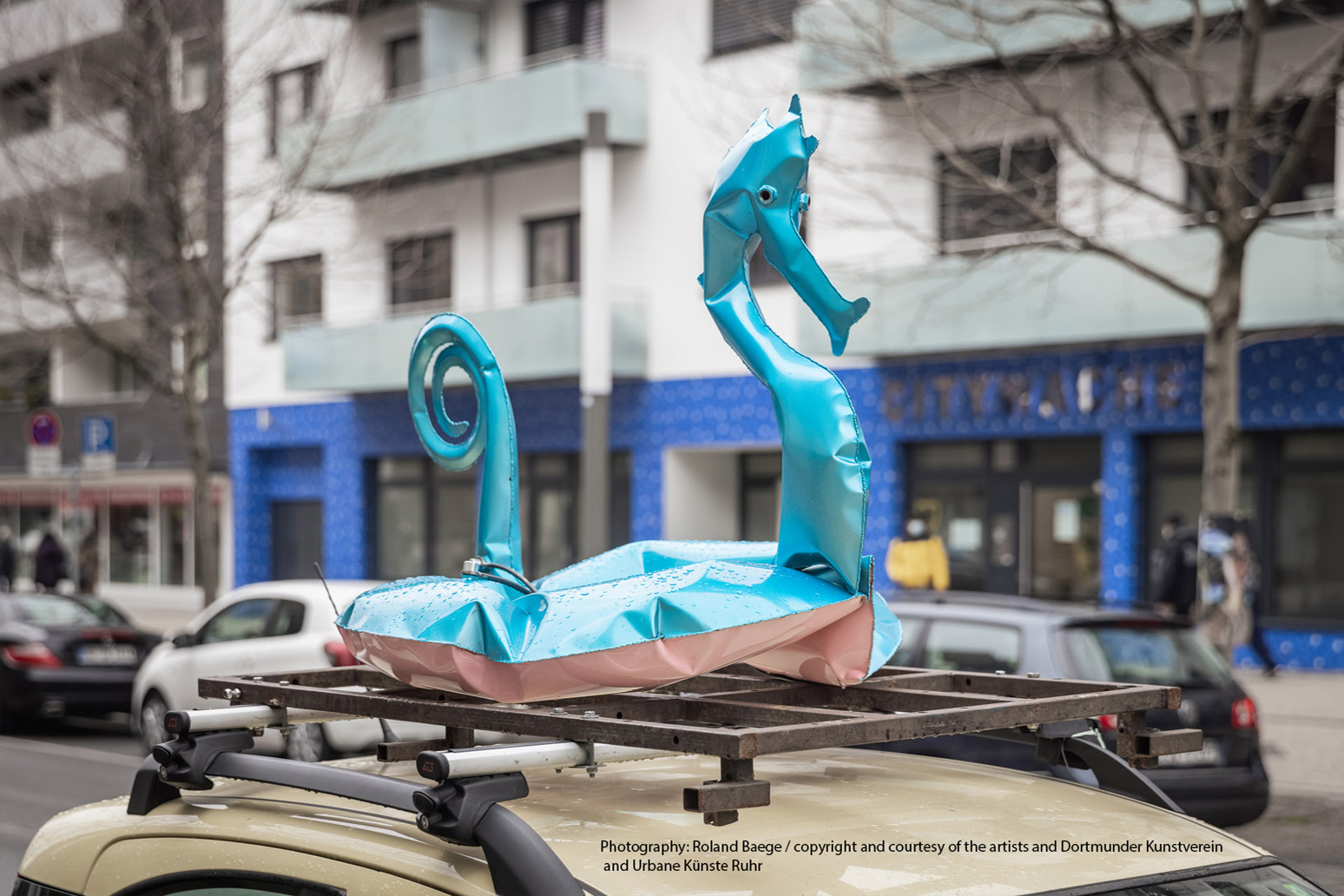 Let's take our thoughts for a walk
Let's take our thoughts for a walk: when actions and decisions are determined by facts and forecasts, the space of our possibilities seems to shrink before reality. Travel, encounters and living spaces are becoming increasingly virtual, while feelings and somatic reality remain physical. How can balance be restored so that we feel at home in the world? Are we not, since the dawn of humanity, seeking a home in our heads and dreams anyway, as the French philosopher Michel Serres (1930-2019) suggests in his book "Atlas"?
The artworks placed along a 1,200-meter route between the West and East of Dortmund's city center express the fragility of urban familiarities: they spin both fictional and quite real stories.
Taking my Thoughts for a Walk has been jointly initiated by Dortmunder Kunstverein and Urbane Künste Ruhr.