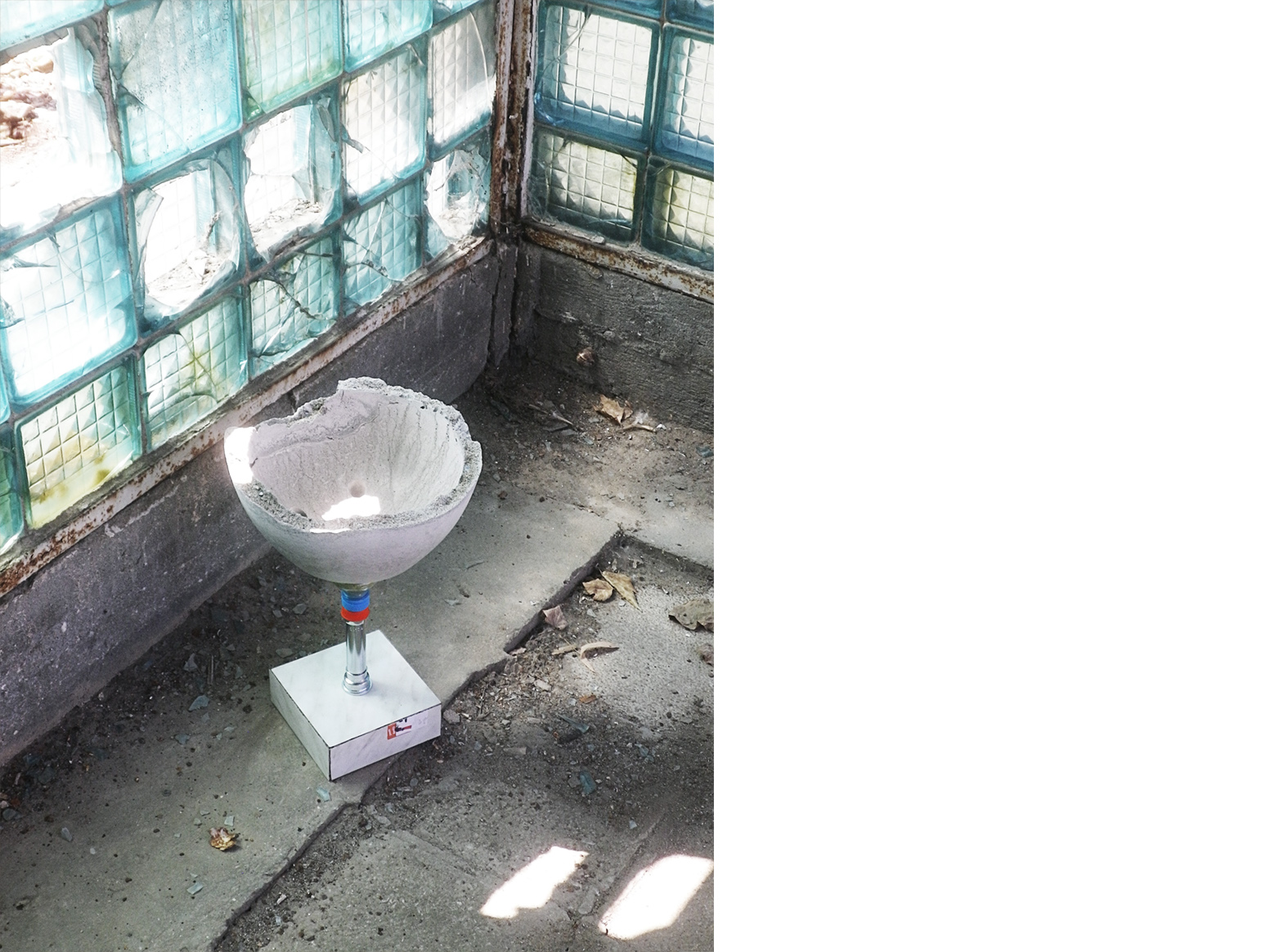 Helmut Heiss & Peter Fritzenwallner
concrete, sand, chromed tube, fake marble
25 x 25 x 45 cm
Shabla, Bulgaria
2015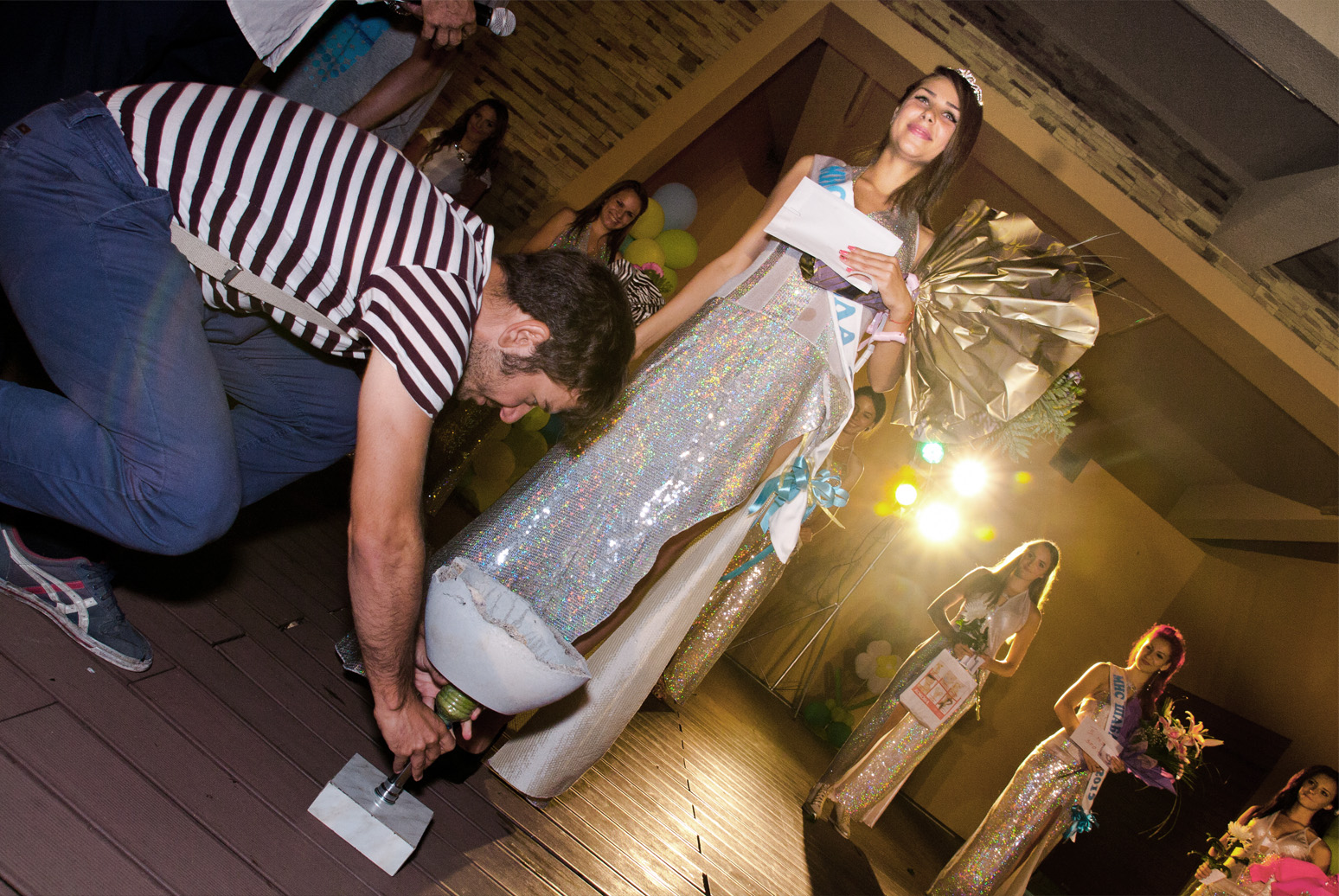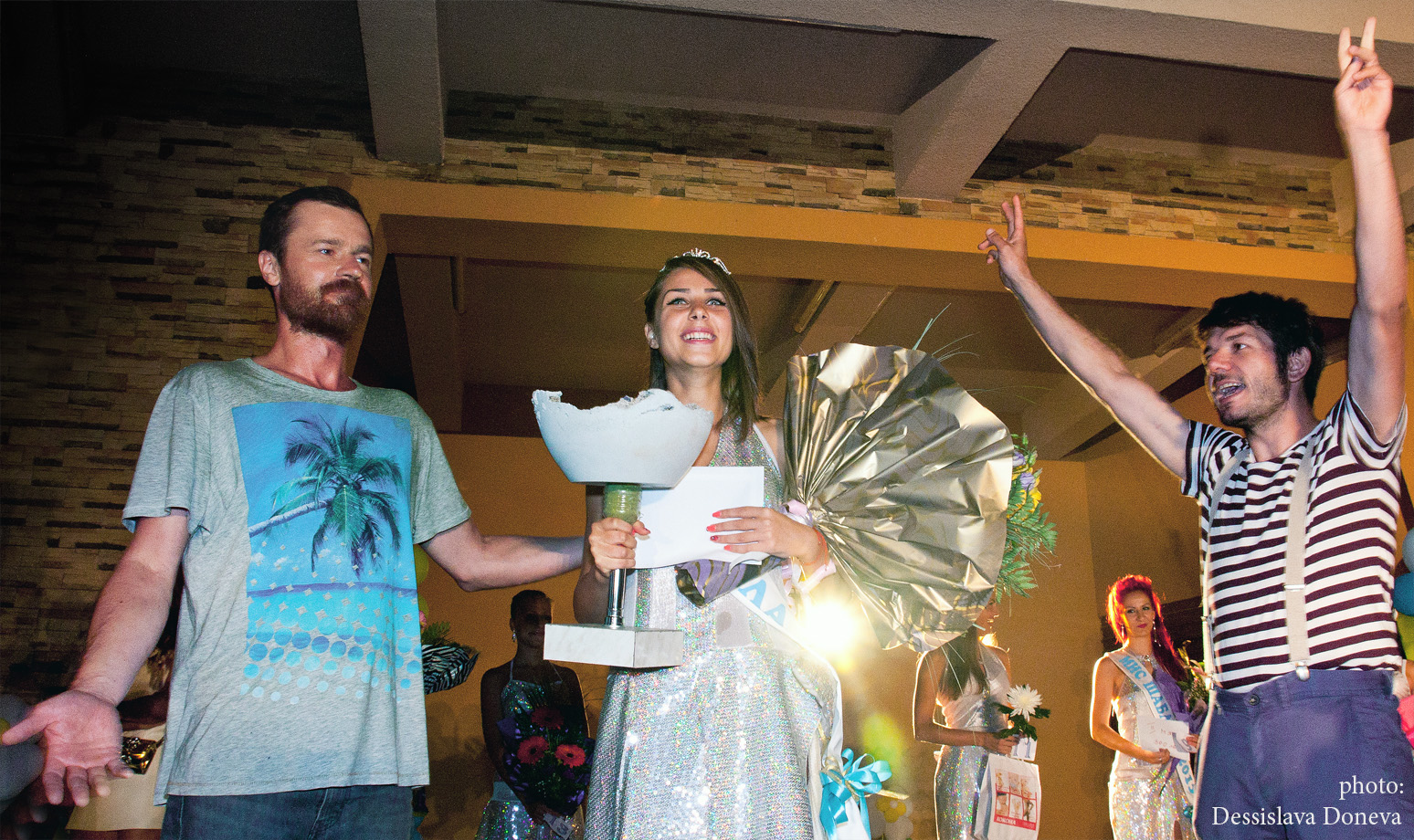 19 Artists got invited by Ludwig Kittinger to participate at the exhibition "Dienstag Abend" at "Baba Vasas Cellar" in Shabla, Bulgaria. At the same day of the opening the Miss Shabla 2015 contest took place in a park just a few blocks from the location. During one week of preparation Peter Fritzenwallner and me managed to build a trophy consisting of materials we could procure in local shops. After speaking to the organization team of Miss Shabla 2015 contest we were welcomed to hand over the trophy on stage. At the end of the award ceremony the boyfriend of Miss Shabla 2015 was assigned to carry the trophy. We noticed, that he immediately valuated the trophy of its suitability for weight lifting.